Latest offers
The Real Wood Furniture Store has announced massive savings in their huge new season sale. Give your home a new springtime look with fabulous pieces for less.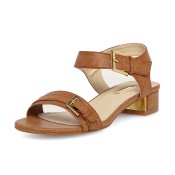 We love these gorgeous Tan block heel sandals - they're perfect for spring! Tan leatherlook sandal with low block heel and gold detailing £23.00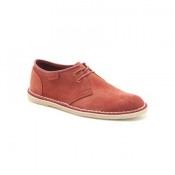 Taking inspiration from the classic Desert boot design, Jink has been updated. First introduced in 1982, this reissued Clarks Originals style takes inspiration from the iconic Desert Boot but the simple silhouette sits below the ankle. In bold, seasonal chili red suede this lightweight summer style is joined by the classic signature crepe sole. £69.00
News & Events
We're not talking fitness, we're talking fashion. New Look has drawn our attention to the gorgeous selection of weird and wonderful geometric-inspired shapes that infuse the spring/summer edit in store.
H&M announced during an event at Coachella Music Festival in California, that their next designer collaboration will be with Alexander Wang.
We are delighted to announce that we will be working with theatre company Eastern Angles to bring you their production of River Lane, a brand new play all abo
Voice your opinion
For many of us, Easter involves eating lots of chocolate. So we'd like to know how long your Easter eggs will last this year.