Latest offers
From Tuesday 21 to Thursday 23 April River Island in association with UNiDAYS is giving students 20% off all items in-st
These scented Yankee Vanilla Cupcake tea lights at Clintons are perfect for decorating with fragrance. Experience the authentic, true-to-life fragrance, with pure, natural extracts, and renowned Yankee Candle quality. These colorful little candles offer lots of possibilities ... use multiple tea lights for dramatic style, or alone for a fragrant accent in a small room. A box of 12 costs £6.99.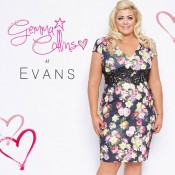 Gemma Collins of TOWIE fame has launched her new fun and fabulous collection with Evans. Look out for pretty patterned bodycon dresses and plenty of kimono styles that are perfect for spring summer in stores now. If you plan your trip well, you can meet Gemma at a number of Evans stores across the country throughout March and April including Romford, Bluewater, Lakeside, Basildon, Liverpool, Manchester, Sheffield, Portsmouth, Plymouth, Harlow, Chelmsford and Glasgow. Visit an Evans for details.
News & events
Spring has well and truly hit the UK - and so we must face the daunting task of sassing up our wardrobe for the new season.
Come face to face with employers at The Job Show.
The Job Show is coming to the centre 30 April to help locals to meet recruiters and companies directly, with an aim to finding employment.
On Saturday 25 April we will have a talented group of street dance performers in the centre.
The dance crew are busting some moves in the centre to promote The Job Show which will be coming to us the following Thursday, 30 April.