Latest offers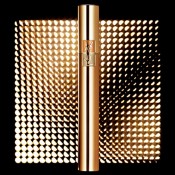 The cult mascara of the year has to be the re-mastered formula of Yves Saint Laurent's Luxurious Mascara. Now at Boots, the brand new & improved YSL Luxurious Mascara for False Lash Effect at £25, gives unbeatable lash volume and intense lash care. Don't wait around, snap it before it provokes a waiting list!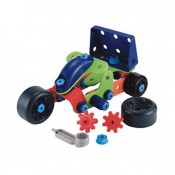 With a fantastic amount of choice from remote control cars to garage playsets to build-it-yourself kits, the Early Learning Centre's collection is perfect for budding mechanics, builders and racing heroes. Race to the rescue with emergency vehicles and soar high in the sky with a helicopter, tour around the village with your very own train set or build robots, towers and much more. Build it mini vehicles: £20.00
News & Events
Achieve a glamourous silver screen-inspired pout this Valentine's Day with Vanessa Guallar, makeup artist at SEVENTEEN, who talks to Boots customers about how to get the perfect red lip...
Better than cupid, River Island is on hand to make date night dresssing so hot, your Valentine will be even more love-struck this year. 
GAME Lock-In is coming to Serpentine Green 11 February 2015.
At this exclusive event you'll get the chance to play The Order 1886 and Bloodborne on PS4 weeks before they are released.
Voice your opinion
Imagine if you could spend Valentine's reeneacting the most loved-up movie scenes ever. We'll tell if you do - which romantic movie scene sends your heart a-flutter? Would you rather…